Sew Therapeutic Workshops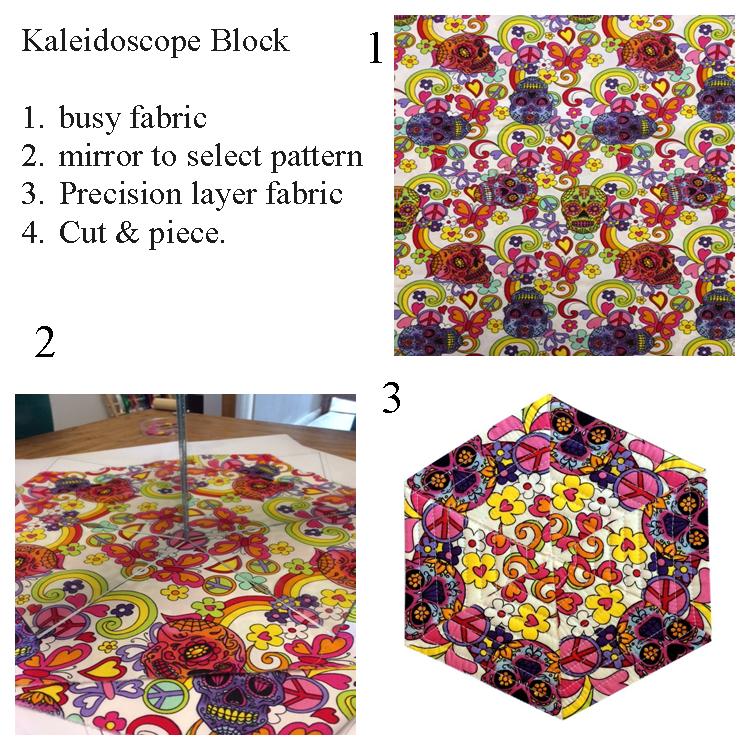 All the blocks below are from the same piece of fabric showing the variety of kaleidoscope patterns attainable.
Kaleidoscope & Foundation Piecing
Code: SD-4
£35.00
Dates & Times:   flexible to suit.
Skill Level – sew advanced.
Confident using a sewing machine and completed a few projects.
Have you ever wanted to make a kaleidoscope quilting project?
In this class you will learn the method of stack and whack for cutting identical kaleidoscope pieces; a technique that makes it easy to put this popular quilt together in no time at all.  It includes:
how to select suitable fabric

how to use mirrors to decide best pattern.

how to layer and cut fabric correctly. 

sewing pieces together.
Equipment & Tools Required:
sewing machine and quilting tools
fabric of choice 
thread