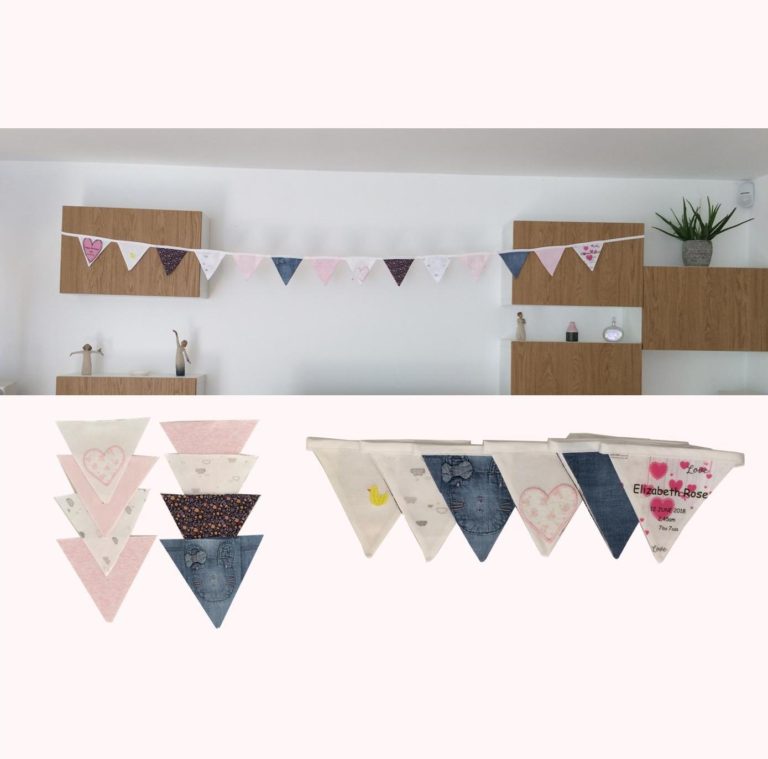 Bunting
Bunting is festive decoration made from pieces of fabric.  Typically a string of colourful triangular flags but can be made in many other shapes as well. 
Personalised bunting makes a lovely keepsake that can be added to over the years. Whether its used to celebrate birthdays, anniversaries, parties or  decoration around the home, bunting can brighten any occasion.
Mo attended a Sew Theraputic workshop and made bunting for her daughter's 18th birthday celebration by recycling her baby duvet cover that she discovered in the attic.  Having never used a sewing machine before, they were both delighted with the result.  
Prices Sizes and Personalisation
Ordering