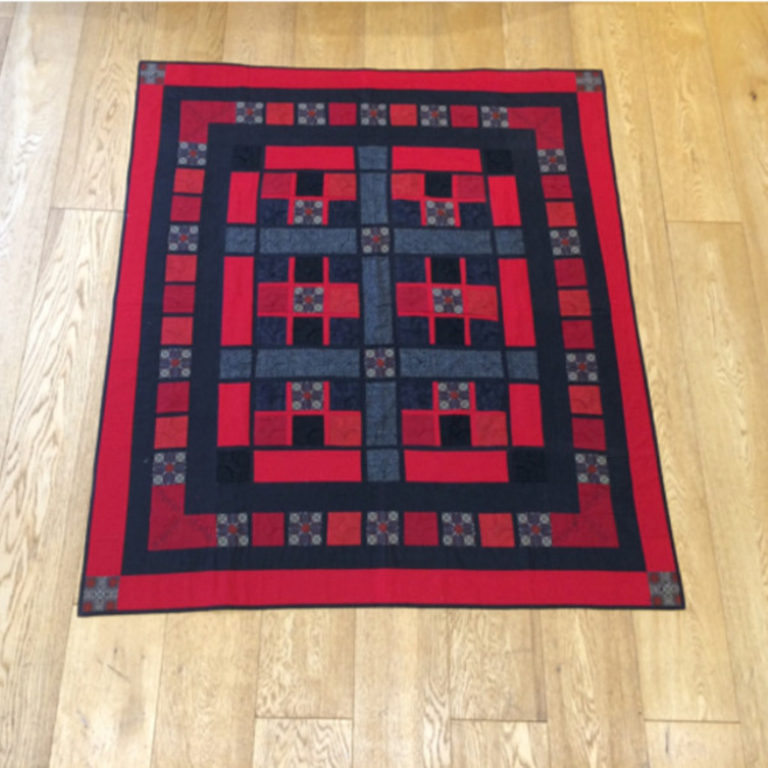 Patchwork Quilts
Sew Original stunning quilts make truly special keepsakes.  Whether you decide to use your own materials from old clothing or choose from an array of beautiful quilting fabrics; you will not be disappointed with the end result. 
Patchwork quilts are formed of 3 layers. They consist of  pieces of fabric which are carefully measured, cut then sewn together into a larger design (patchwork)   a layer of wadding which acts as padding and insulation (batting) and a backing material.  All 3 layers are then sewn together using a needle and thread which is repeated over the entire quilt (quilting).  The piece is then finished by binding the raw edges of the quilt.
Due to the complexity and time involved in designing and making bespoke quilts, please contact us here to discuss your requirements.
Prices Sizes and Personalisation